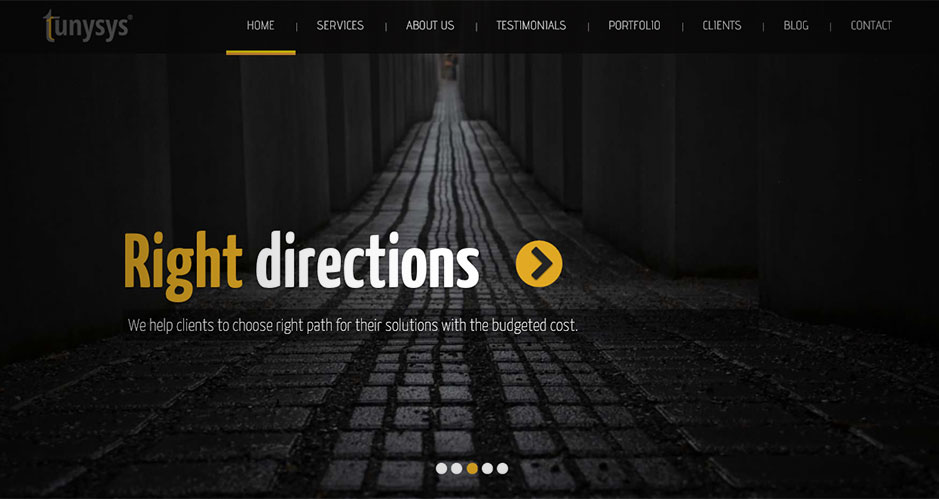 Awesome website attracts more customers
A website is the most important means for individuals or an organization to reach out to the masses in order to market, advertise, distribute or showcase their products, services, ideas and commodities to the existing and potential buyers and customers. It is of utmost importance to have a proper informative and descriptive website with a good interface, design and detailing. These are the real key factors that would drive traffic to websites and make it more interactive and communicative. If the website is not generating enough traffic, it means it is not contributing to sales and ultimately every step is driven towards sales that serve as a resultant for any investment. Before getting ready for a big traffic campaign, the sales process needs to be tested but without any traffic generation, it is highly unlikely.
A great look website basically means that all its user parameters are in place and has an user friendly pattern. The text should be clear, concise, precise and exact. Fooling around with extra use of heavy words or miscommunication of any sort is a big no. It should be targeted more on generating traffic instead of making it look glamorous and stylish. Of course, there is obviously a place for creativity but that should not divert the attention from the original concept. Diversion of traffic from free search engines like Google or Yahoo should be the key. The basic step in getting your website's name at the top of the search is to submit your site details to the search engine.


The website should be devoid of grammatical errors and spelling mistakes, the most basic and the most under-estimate rule. Offers, promotions, discounts, vouchers of marketing ideas in any form should be occupying a considerable space on the homepage. The past achievements along with the supporting images should be mentioned. It is advisable to have a look at some of the websites on the web in order to have a sound idea about your own website. It is strictly advised to refrain from any form of direct or indirect plagiarism and there are stringent copyright infringement laws in place for the same.


It should be always remembered that the people or the masses in the online virtual world are very attentive and therefore a good combination of creativity and strong content will surely take your website far and wide. Linking the websites with other social networking sites like Facebook, Google+, LinkedIn and YouTube will bring in a lot more audience than expected which will enhance the customer engagement ratio with the website. Conclusively, a website with a good and smarter mode of communication scores more over a simple traditionally designed website..