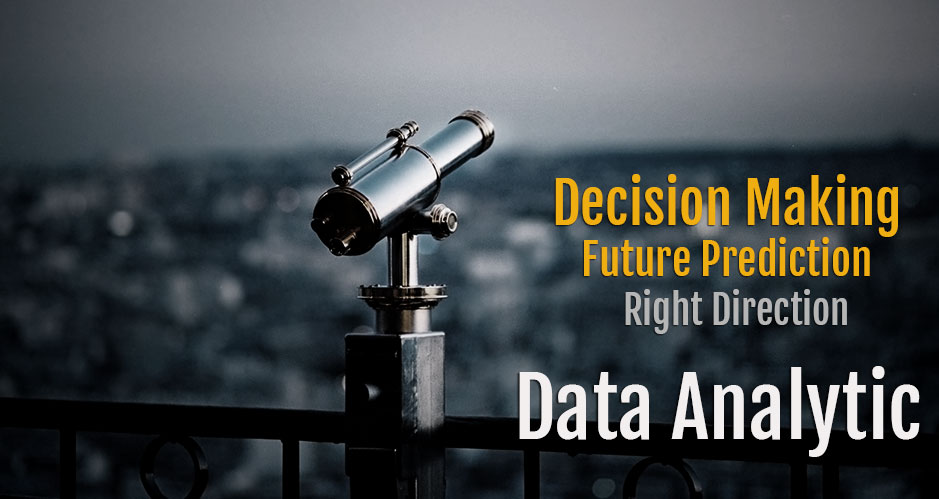 Data Analytic helps future prediction and decision making
Business or data analytic is used as a technique in order to explore and investigate past business performances. This analysis helps business owners, marketing professionals and managers to take better business decisions for company's future by understanding business performance that is fully based on actual data and statistical methods. Data analytics or business technique is used to understand and predict the course of action that is taken further to increase the sale of the business.
Data analytic is used with different computer techniques in this IT environment that helps to compute data for better business decisions. In order to extract the information from any database or to convert them, meticulous efforts are required. Thus, companies always need to hire data companies that help them to convert their data into useful business information. This helps the companies to decide the next step and also conclude whether to continue or not.
Due to technology change, data analytic is becoming more efficient and faster as it helps in both future prediction and decision making. Data is collected within a very short period of time with the help of computer and other modern equipments.
Future Prediction
By future prediction, we mean, techniques used to make predictions about the future. Thus, data analytic helps to forecast future performance based on the past performances or historical data. For this, we need different learning techniques like modelling, data mining and variety of statistical data. The data fetched during analysis along with statistics can be used to identify future risks and opportunities. This prediction allows the organization members to look forward, become proactive and follow the outcomes that are totally based on the data but not on the assumptions.
Decision Making
By decision making, we mean, analysing and collecting of data to take decisions in order to improve the success rate of the company. It is an ongoing process that helps to plan employee turnover, social and economic changes and criteria of choice. It is a very difficult task for the manager to take decisions as it requires personal experience rather than only collecting the information. Thus, data analytics helps in decision making as this data can be used to optimize business processes.
Business or data analytic helps in decision making and future prediction in order to:
Understand the demand of the customers i.e. what they want and how they work
Accomplish business goals to fulfil the target
Improve the process i.e. how to handle business
Recognize the resources needed to implement analytical projects
To gain opportunities and to handle challenges
Identify the factors affecting vendor selection